Cloud services offer the scalability, resilience, and convenience needed for growth and innovation
Hybrid cloud services for all business applications
Adopting a cloud service can save you time, money, and effort, allowing you to focus on high-value activities that grow your business. However, with numerous options available, it can be challenging to determine where to start and ensure you're getting the best value for your investment.
What are your options? Which cloud service should you transition to first? How can you leverage existing investments and licensing agreements? What is your appetite for risk? These questions often arise during business transformations, which are complex and time-intensive. However, the cloud represents a significant change in platforms and infrastructure, presenting an unmissable opportunity for your business.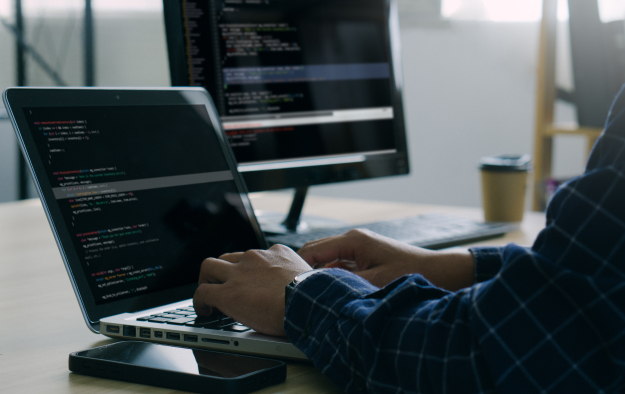 Softsource vBridge can help you navigate and simplify your journey to the cloud.
We specialise in formulating a blueprint for your transition and ensuring the best cloud fit for your business needs. We understand that one size does not fit all—each transition path and timeline is unique. That's why we focus on selecting the solution that aligns with your present and future requirements.
As a pioneer and market leader in cloud solutions, Softsource vBridge has built our private cloud from the ground up, accumulating extensive experience and resources. Our cloud offering includes both private and public cloud options, along with the "hybrid cloud" - a solution that combines the best of both systems.
We provide a range of cloud services:
Hybrid Cloud Services
A Hybrid Cloud strategy allows you to enjoy the benefits of multiple solutions, but comes with a unique set of challenges. We've worked extensively with Hybrid Cloud models and can help you navigate the complexity to get the benefits you need without the risk and costs so many others encounter.
MCS Edge
Have workloads that need to run on-site but want the benefits of the cloud? MCS Edge allows you to benefit from an on-premises infrastructure, fully managed by our multi-award-winning platform. We can enable operational automation and give you the freedom to have as much or little control as you need.
MCS IaaS
Our New Zealand-owned and operated cloud platform offers unparalleled performance, security, scalability and availability, all with a simplified cost model. With multiple availability zones across New Zealand, we can give you all the benefits of the cloud with none of the pain points.
GPUaaS
Access the game-changing benefits of Nvidia GPU technology with New Zealand-based cloud GPU capability that enables you to supercharge your computing needs. Applications include AI & ML operations, 3D Modelling, GIS, or even delivering Teams Video calling on Remote Desktop Services.
Public Cloud
With both Microsoft and Amazon Web Services now available in NZ, we can help you to form a strategy or even fully manage your public cloud environment. These platforms offer a significant range of services and applications to achieve your business goals and we have the expertise to help you utilise them.
NaaS
Your network and connectivity are the core of everything that you do - when your network is down, your business is down. We prevent unexpected downtime by working with all major New Zealand providers, delivering secure and highly resilient network services with our NaaS solutions.
Colocation
Colocation is a cost-effective way to access New Zealand's telecommunications network and expand your reach. Focus on core business operations while reducing capital investment in infrastructure construction, security, compliance, upkeep, and labour with colocation solutions.
FWaaS
Providing primary protection, your firewall is a key defence. Our FWaaS solution is built on enterprise-class infrastructure that gives you access to a platform at a highly cost-effective price. We provide ongoing maintenance and security updates, ensuring you benefit from a reliable, fully managed service.
M365 + Backup
Microsoft Office 365 doesn't offer full protection of users' data, making it your responsibility. Our M365 + Backup solution removes the cost and complexity of managing your processes. With automatic daily backups to our secure cloud, we ensure your data remains secure at all times.
Cloud Backup Services – Indelible, Cloud Connect, Object Storage
Softsource vBridge's Indelible backup is an all-in-one solution that combines immutability, object storage and daily testing to keep your data secure, 24/7. Cover your entire backup and recovery needs with a simple, all-in-one solution that reduces IT complexity and TCO.
Softsource vBridge are not just a supplier, they are a partner because at all levels of the business they work with us to make sure the airport operates as it should.





The team at Softsource vBridge have a wide range of experience. They're not just back up and DR specialists, they have people who know how to solve a broad range of IT challenges. If I go to them with a particular problem, they'll connect us with the right people within their team and help us find the right solution.
"The Indelible solution from Softsource vBridge provides the scalability, additional cybersecurity, and easy management that we were looking for. It's made our lives easier and has also given the IT team and our board members peace of mind"



Discover the potential of cloud services and propel your business forward today.