Tap into our pool of technical experts for improved efficiency and security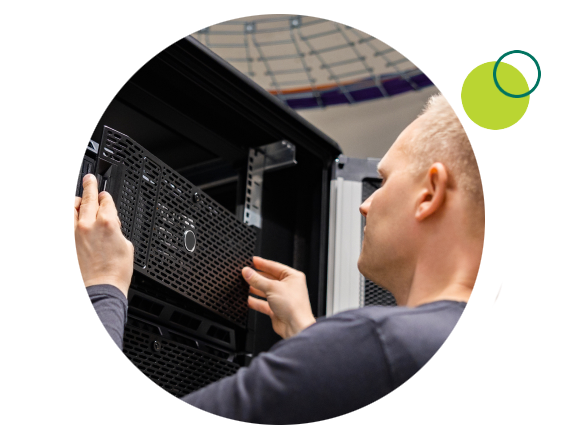 Managed Services
At Softsource vBridge, we understand the importance of business efficiency and security. That's why we offer Managed Services that allow you to outsource any of your IT needs. Our team's extensive experience and expertise in cloud-based infrastructure, systems management and other managed services will help enhance operational performance and better secure your business from threats.
From our IT service desk to data storage and comprehensive security solutions—our managed services are designed to give you the peace of mind that comes with having a reliable partner on hand.
24/7 Service Desk Support
Based in New Zealand the Softsource vBridge Service Desk operates 24/7 as your friendly technology support team. We are there to help resolve issues or answer queries by our comprehensive team of technical resources.
Proactive Management
We provide fixed price, proactive management services for all your IT challenges. Our approach is to use state of the art technologies to proactively monitor your IT services, ensure they are running at the optimal state, delivering performance & productivity gains to your business.
Technical resources on-demand
Softsource vBridge provides a diverse pool of highly qualified and experienced technical resources. Our team can provide a wide range of services from desktop support through to complex project management.
Utilise our technical resources for a one-off project, or purchase Service Time Credits (STC) at a discounted rate for your ad-hoc engineering support as required.
Technology Planning / Roadmaps
Maximising your financial investments in Technology is key to achieving your business goals. Our teams perform regular business reviews with you to develop and maintain a Technology Roadmap that ensures you are getting the most from your technology investments.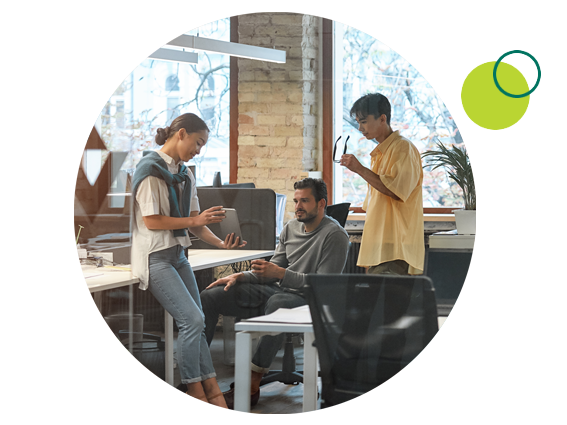 XaaS
Everything as a Service
Don't let the technical stuff steal focus from your business's bigger goals - outsource your difficult or time-consuming tasks to those who know the sector inside-out. Our managed services offer businesses greater efficiency, scalability and security while freeing up internal resources and ultimately, reducing costs.
We have a wide range of managed services that are offered on a monthly subscription basis and can be tailored according to your needs. Let us take care of your tech so you can focus on what matters most.
Network as a Service (NaaS)
Today's organisations need the ability to cost-effectively deliver secure, high-speed network access for the mobile and cloud applications their users rely on. However, legacy network infrastructure often blocks progress and chokes efforts to improve your users' experiences and ability to perform.


NaaS removes the headaches of network management while leveraging enterprise-grade performance and advanced security.
Backup as a Service (BUaaS)
BUaaS is an affordable, fully-managed backup solution that delivers superior security and comprehensive recovery options you can rely on. Our backup, business continuity, data storage, and disaster recovery services modernise your operation to remove unnecessary and time-consuming complexity.
This monthly subscription-based solution comes in customised and cost-effective packages to suit your requirements.
Desktop as a Service (DaaS)
Desktop as a Service is a complete solution that delivers hardware, insightful analytics, proactive management, and lifecycle services to help you optimise assets and IT resources.
This service eliminates the need for hardware investments and refreshment cycles. As a result, teams enjoy increased flexibility, mobility, and scalability.
Security as a Service (SECaaS)
Due to ever-evolving cyber threats, businesses are turning to Security as a Service to access top security professionals and cutting-edge technologies without the need for in-house resources.
Through SECaaS, companies can enjoy cost savings while easily scaling up their digital protection against data breaches and other cyber attacks.
Virtual CIO (vCIO)
A Virtual Chief Information Officer helps businesses use technology to improve their operations by offering specialist services on an as-needed basis, without the cost of an in-house CIO.
With a vCIO, you can get advice on Business Transformation, Data Intelligence, Security and Compliance and Process Improvement - ultimately improving the efficiency and success of your business.
Virtual CISO (vCISO)
A Virtual Chief Information Security Officer (CISO) is tasked with helping to identify ways to protect your business from cyber threats.
With a Virtual CISO, you'll have a security professional who uses the culmination of their years of cybersecurity and industry experience, keeping your data safe without the need to hire someone full-time.
"The entire SD-WAN project came in within budget and on-time, and there was a thorough process for testing and troubleshooting throughout the entire implementation. The feedback from users, particularly in some of our more remote campuses, is that they're noticing a marked improvement in connectivity and speed.
"We needed a modern solution that would support our growth and fit our budget and Softsource vBridge found a cost-effective solution that ticked all our boxes. We already had a strong relationship and confidence in their capability, so they were an easy choice.
We were really happy with the seamless rollout. The new network was implemented quickly and outside our business hours which meant we had minimal downtime during the upgrades."
"Now that I have all of my services with Softsource vBridge I don't have to worry. During Covid their partnership really shined. There is not one day that I ever think I made the wrong choice with this team"
Schalk Breytenbach